Welcome to the best dental team in D.C.
In 40 years of dentistry I have never worked with a staff as experienced, compassionate, and dedicated to their patients as the team I work with now. We are committed to making your experience exceptional, bringing everything we have learned to your care.
- Dr. Larry Bowers
---
Jess – Front Office Coordinator
Olá, I am Jess, a Brazilian by birth, and now a happy American. I speak Portuguese and can understand a little Spanish. I work at the Front Desk scheduling appointments and making sure that our patients feel welcome. It is my number one priority to make our patients feel comfortable. We know that some people have had bad experiences, but not to worry, this will not be a problem at our practice. Here we will make sure that you leave happy and with a beautiful smile. Dr. Larry and Dr. Langley are wonderful dentists; they treat people with respect and honesty. I have had a lot of experience, having come from another country and having worked with the public since I was fourteen years old. It has taught me that respect and honesty are the most important things in a good relationship. We offer that at East Capitol Dental. I recently moved to Alexandria, Virginia and love it. In my extra time I am a realtor. I help people find their dream home. I am very grateful for the opportunity to work at this awesome dental office.
---
Tracey - Dental Assistant
Hi, I'm Tracey and I've been Dr. Bowers' only assistant for over 25 years. I try to be very sensitive to the needs of my patients. I want to be able to provide whatever they need in order to make their time in our office as comfortable and pleasant as possible. My favorite part of my job is talking with my patients. I love the connection I have with almost all of them and I love that they feel comfortable and safe when they're here. In the 37 years I've worked in the dental field, I've never worked with anyone as caring and giving as Dr. Bowers. I am so very proud to work here!
I'm a single mother of two sons and a daughter who I love to spend time with. I am also an avid walker, especially when I have my dog, Bayer, with me. I am very involved in my church community of St. Augustine's Catholic Church and their role in improving hunger and homelessness in and around the city.
---
Infiniti – Dental Assistant/Front Desk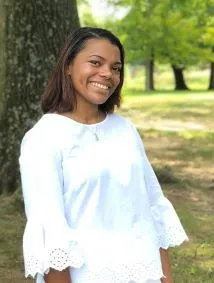 Hey Guys! I am Infiniti. I am a mom to a super awesome boy who goes by the name of Cortez. Dentistry is my thing, but there's nothing like practicing it alongside amazing people. I am a social butterfly and I love getting to know people. I would like to say I have an elephant's memory. I like to sing and dance, even though I have two left feet. I'm sure you'll see me tripping over my feet at least twice a day. The joy dentistry brings is beyond measure, not only because it's interesting, but mainly because I love the smiles on the patient's face when they finish treatment. I feel very lucky to have the ability to make others feel special about their smiles. Growing up, I had terrible dental anxiety, and from that moment forward I wanted to do something to help those coming into the dental office facing their dental fears. I really look forward to meeting everyone and getting to know you guys! See you soon!
---
Kanene – Registered Dental Hygienist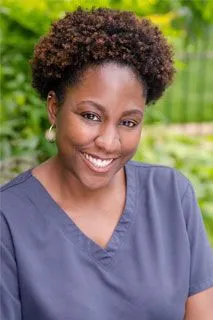 Welcome, my name is Kanene, and I am the full time dental hygienist at East Capitol Dental. I'm originally from Portland, Oregon, and moved to the area over 20 years ago to attend Howard University's dental hygiene program. I joined this practice in 2003 and consider this my home away from home.
I educate patients on oral health habits and make sure their teeth and gums are clean, healthy, and ready for smiling! It's wonderful when a patient takes my advice on improving their health and they see what a huge difference it makes!
While I enjoy working with the doctors and my coworkers, the highlight of my day is catching up with my patients and meeting new ones. I like to get to know what's important to my patients, learn about them, and help establish a trusting relationship with them.
Our doctors create a mellow environment that is enjoyable to enter into. When you come here, you have fun whether you're the patient or the staff!
In my spare time I enjoy playing tennis and spending time with my Shih Tzu named Chewbacca.
---
Paige – Registered Dental Hygienist
I come to the practice from the University of Maryland, Baltimore (also Dr. Langley's Alma Mater!), where I was selected for a dual-degree Clinical Dental Hygiene Leader Masters program.
I completed my master's thesis exploring the link between tongue-tie and early breastfeeding cessation. The overarching goal of my work was to increase the prevalence of babies who are exclusively breastfed for the first six months of life.
It's an honor to be a part of such a special practice! It has been a pleasure meeting those that I have so far, and I genuinely look forward to meeting everyone else! I hope to earn your trust and build great relationships with long-time patients and newcomers alike.